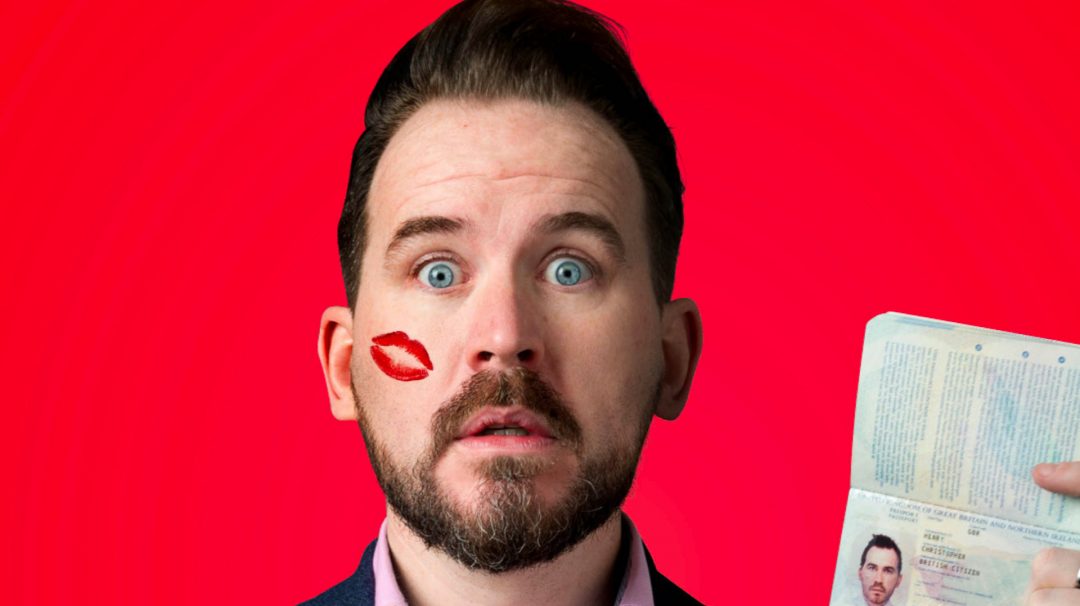 No Two Countries are Romantically Alike
When it comes to dating, you may naturally think that there is always a surefire way to make sure that each of them ends on a successful note. You start by taking your romantic partner out to an expensive restaurant to enjoy an intimate dinner by candlelight. If all goes well then you and your date will soon be indulging in quite a few glasses of wine, some delicious conversation and perhaps later, if you are lucky, you will both be spoiling yourselves with a just a little bit more than some "heavy petting."
However, whilst this sort of dinner date is the perfect way to get to know someone quickly, not everyone indulges themselves in this sort of courting process. All around the world, there are lonely souls looking to meet their dream partner. But they will not just go to a bar or party to meet someone new. International Romance is extremely unique and each young couple has their own special way of meeting each other, as well as the venues and events they may undertake in order to get to know each other.
What may be common dating knowledge to you, may appear as completely alien to someone else. This world is a cornucopia of surprises and romantic traditions that just might surprise you.
Multi-Cultural Courtship Traditions
Romantic Africa
Zimbabwe
Zimbabwe holds a culture that does value its traditions very close to its heart. That's why, it is not surprising that when it comes to dating, old valued romance is taken extremely seriously. The men of the couple value respect above everything else. This is why when they take you out a potential mate on a date, they are looking for a woman who is willing to give him this and more.
However, gone are the times when women were expected to sit and wait at home, the only source of entertainment is the idea of cleaning, washing and looking after the children. Now, Zimbabwe men are after women who are strong enough to hold their own in a conversation. A good mate, worthy of being taken out on a date is a woman who is entrepreneurial and never shies away from doing a bit of hard work.
When a Zimbabwe Couple goes out on a date, instead of calling each other by their names, they may refer to them by their totem. A Totem is a mixture of the ancient beliefs of the person's clan, as they previously believed that the survival of a clan was dependent on its choice of Totem, and their name.
To receive a pet name, named after a totem, is a sign of respect for the culture, as well as respect for the person themselves. For Tanyaradzwa M. Masaire, writer for The African Exponent, she said a totem pet name proves that Zimbabwe people
"still do have our roots firmly cemented to some stubborn traditions. No matter how tolerant we become as we interact with and adopt other ways of doing things, certain things will not be as easily eradicated."
As a traditional pet name, a totem creates a cultural understanding between the new couple. This can allow them to bond easily when they go out on a date together, especially if they have been seeing each other for quite a while.
Romantic Asia
 Thailand
When it comes dating in Thailand, you have to remember that image is the key to making a good impression. Whether the lonely heart is looking for a long-term commitment, or are just interested in taking a charming Escort (such as from Absolute Angels Bangkok), the first thing that each of the couples will notice about is their outer appearance.
If the couple or escort like the look of their potential partner then they will be happy to go out on a date. But instead of communicating on the date, you may see that the majority of couples will be sat together with their faces in their phones. Selfies are a big part of the dating culture in Thailand. When you are out in a date with some fancy food, both partners of the date will have their phones out to share their experiences with the world.
The female of the date (if it is a heterosexual date) will expect a lot from their partner, including the full organisation of the date. They do not appreciate any sort of hesitation or signs of weakness. Thus, it is up to the male of the date to always be fully in control in regards to the conversation (if there is any) and the date's location. The female of the date expects chivalry from her partner, this will determine whether or not she will see her potential mate again on how well he treats her.
Japan
You may have heard quite a few concerning rumours about the dating culture of Japan, especially in regards to the over-sexualisation of young women (for instance, in fetishizing their used clothes or sexual harassment problems in larger cities). The stereotype rooted to Japan lies in the idea of their culture being so work orientated that it is nearly impossible for them to go out and meet new people. Instead, relationships blossom during school years, as this is the main time where young couples have the chance to meet and go out for dates.
One of the main things to remember about dating in Japan is in relation to their traditions. Whilst most of the Japanese would be happy to date a foreign woman or man, due to their "Western Symbolism" or due to their unique appearances (i.e. blonde hair or tall physique), they are not as interested in marrying them. A Japanese Man is expected to find a traditional partnership with a Japanese woman. However, keep in mind that this expectation is not usually forced and there are a lot of exceptions.
Dates in Japan tend to be dominated by chivalrous expectations. A survey in 2014 of 109 men between 22-39 in Japan showed that over 74.3% of them wanted to pay for everything on the first date. The main reasons behind this included that they wanted their date "to have a great time on the first date" and "in order to be a gentleman." The date itself consists of a lot of hidden etiquettes which will determine whether or not the partners are best suited to each other. This includes how each of them dresses, how close they sit to each other and even what pronouns (personal or impersonal) pronouns they use. Mess this up and your date will most likely never want to see you again!
China
For China, there is an emphasis on marriage and finding your "soulmate" as quickly as possible. This is why you will find a lot of married couples that are under the age of 25. Casual dating is certainly not a thing in China. As a lot of the youth of China have very long working hours and are extremely focused on their careers, this often leaves very little time for dating. This is why the Chinese tend to indulge in dating apps and websites that will allow them to quickly meet up with a likeminded individual.
Whilst this might not seem like a dating quirk, as the West also indulges in this, the interesting part of the dating app comes from its diversity. A pairing has the choice of meeting up, or they can simply use video or phone calls in order to keep in contact with one another. This means that they can fit their dating lives around their working lives without a meetup or real date causing any stress to their tight schedules.
The Romantic USA and Beyond
USA
When it comes to America, or at least North America, this tends to be a company that has a focus more on a casual relationship rather than any thoughts of marriage or long term commitment. Unlike China, dating on an app or dating website is not always used to find a long term partner or soul mate. For the youth of America, Mobile dating is a way to either get quick hookups or to slowly work their way up from a casual relationship to something more intimate.
Relationships and dates are not taken as seriously in the USA and are usually conducted at a slower pace. Dates to a bar, party or restaurant are places to truly get to know your partner, with six to eight dates usually being the minimum before they are willing to enter into an exclusive relationship. However, they are also happy to attend events that encourage "Speed Dates", so you can meet a number of different men, get to know them and then move on. If there is someone you like by the end of the night, then you are free to meet up and see them again.
Canada
Although Canada might be one of the USA's closest neighbours, that does not mean that their youth undertake dates in a similar fashion. Whilst a USA date (or a European date) may consist of dressing up and looking smart for a partner, Canadians tend to dress practically when meeting their potential partners. Flannel is always a safe material to go with when faced with Canada's snowy seasons.
In addition to this, Canadians tend to be more seasonal daters than yearly daters. After all, the temperatures in Canada tend to rage from boiling to downright freezing. Whilst most are happy to start dating between October- May, as they are used to the cold temperatures (this sometimes being around -20 degrees), when the heat hits the country between May and June, dates that are designed for the outdoors just simply are not an option.
Romantic Europe
UK
Whilst you may think that the UK is a country that is steeped in social etiquette, formalised teas and crumpets, modern dating has actually lessened the influence that expectation has over the UK's youth. Parental Approval is not as important in Britain as it is in Asia or Africa, and you may find that the consumption of alcohol is more likely upon a date to a pub or restaurant.
The UK youth are a lot more relaxed about dating. Netflix and Chill can actually be a movie instead of having any sexual connotations, thus young couples are happy simply chilling out in a relaxed environment. The focus is on getting to know each other, rather than jumping immediately into marriage. That means big gestures (that are usually undertaken in America) do not usually mean as much as small and daily gestures of love between couples.
Italy
Italy is a country that practically epitomises the idea of a passionate romance. If you consider the cities of Florence, Venice and Verona, and the romantic flames that burn brightly due to the beauty of its streets, canals and gorgeous buildings, then naturally you may assume that this passion also resides within its people.
One of the main things that you will encounter on a date is a lot of good wine and good food. Whilst your date may be late, as is traditional for Italian Men to create a fashionable image and also due to different Timekeeping, Aperitivo (aka. small nibbles and wine) is the perfect way for couples to indulge in each others company. This presents the perfect chance to romanticise the date, especially if the organiser wants to dine by a romantic river or by candlelight. But don't be fooled by the pomp of an Italian date. A lot of Italian men and women are quite scared of commitment, so it does take a while for any partners to be introduced to family members outside the word "fidanzato/a". A strong commitment must be built up over time and Italians are certainly ready to put their partner to the test.
Final Thoughts
All around the world, there are lonely hearts that are looking to connect with each other. Whilst their traditions may be different, and they may expect different things from their partner, this does not mean that they won't be successful in their dating adventures. Each country has its own quirks, but that just makes their romantic flames shine even brighter. Embrace the tradition that each country can give. For it will always end in the same result: A Happy Couple.